Remote Help Desk Support
PLEASE CALL BEFORE INITIATING A REMOTE SESSION!
We are a small office, and we might be helping someone else when you try to connect without calling.
When prompted click Run.
---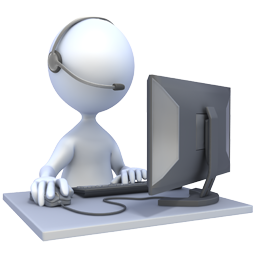 We are more than happy to assist you with direct, Remote Helpdesk Support.
However, please bear in mind that we do not have scores of technicians waiting for calls,
so it is entirely possible that we might be assisting someone else at the moment.
So, before initiating a Helpdesk Session, PLEASE CALL FIRST.
---