HEY! The 1990's called...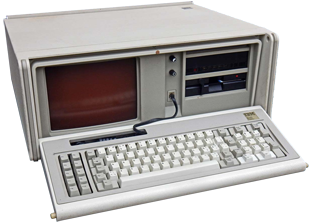 They want their SOFTWARE Back!
---
Yeah, we get it, and in a way it's a little flattering. Sure, you're running decades old software because at it's heart, it STILL does what you need.
But there approaches at time when the old software won't run properly on new operating systems, not yet conceived when the software is written.
We'll let you download these service packs a while longer, to keep you afloat, but really, after 15 or more years of solid service, you should consider upgrading to the next generation of ticketing, brought to you by the same people that crafted the workhorse you've been using for so long.
---
Tick-It! 2K and 2K Plus Service Packs
These Service Packs are installation images that contain NO License Files or Live Data. They are intended for people to download to upgrade EXISTING installations, and they require the license and data files to function. Current 2K and 2K+ users can insure they are using the latest available versions of their software by downloading and installing these files.
Tick-It! 2K Plus Service Pack Version 2.2.14
This is a compressed ZIP file which must be extracted in order to use. It is approximately 87 MB in size, and contains ALL Manuals and support files.
Tick-It! 2K Service Pack Version 1.2.1
This is a self installing EXE file that can be run directly to install the program. It is approximately 15 MB in size.
How do I know if I am running 2K or 2K Plus?
There are 2 easy ways to tell. The EASIEST way is to look at your seating diagram.
| | |
| --- | --- |
| Tick-It! 2K | Tick-It! 2K Plus |
| | |
The next easiest way is to check the HELP... ABOUT dialog from the Help Menu of your program. It will tell you if it is Tick-It! 2K or Tick-It! 2K Plus.
---