The Broadway Theatre (a Cinema)
910 West Broadway
Medford, WI 54451
Ph:(715) 560-8213
The Broadway Theatre Vital Stats:
Seating Capacity
5 Theatre Screens with Seats sold as Gen Admission
3 Meeting Rooms rented for groups
Typical Season:
Year Round movie schedule
7 Days a Week
Special POS Needs
Facility Rentals
School Group ticketing
Concession Stands
Special Event and Reserved Seating Ticketing
About the Broadway Theatre
The Broadway Theatre is a first run movie theater that boasts 5 viewing screens.
The Broadway Theatre holds typically multiple movies with multiple screenings per day, 7 days a week, with a projected annual paid attendance of over 200,000 patrons. There are two primary Box Office POS Stations.
There are three concession stand POS stations in the theater that serve hot dogs, popcorn, soft drinks and other fare typical of snack bars.
Additionally, they run "back office" stations for advance sales and school/group reservations.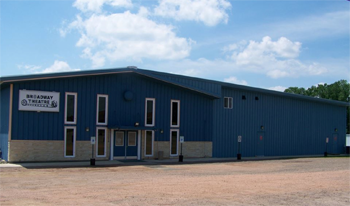 ---